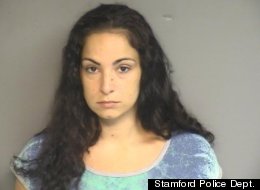 http://www.huffingtonpost.com/2014/07/17/danielle-watkins-_n_5596732.html?utm_hp_ref=dumb-criminals
She sold her students pot and told one of them she was going to have sex with him or he was going to fail her class. So the kid turned her in. Hard to say he wasn't stupid. She is a bit hot. But the boy told mommy and was rewarded with a hug. Now another lady teacher is in jail.
I would have had to bang her once and turn her in later. That seems like a good plan.
Okay....till you get old and I decide to get another stupid teacher.
Okay......Mark me as passing.
Have a nice time in prison......Prove the baby is mine.